America's Leading Authority on license plates, expertise on
motor vehicle administration, licensing and numbering systems
Michael C. Wiener – ALPCA 1517
License Plate Collector, Researcher, and Consultant
Former ALPCA President
Former Albuquerque City Councillor
Former New Mexico State Senator
Former Bernalillo County Commissioner
As seen on CNBC with Brian Williams
As seen on HGTV's "Offbeat America" TV show
As seen on AMC TV Series "Breaking Bad" episode 308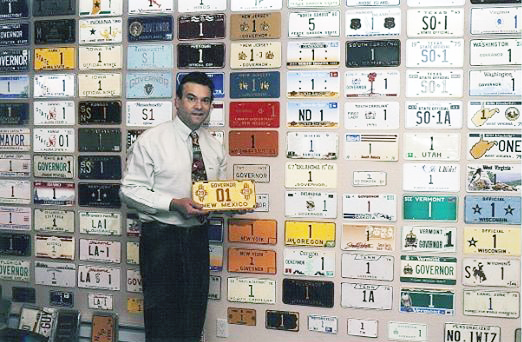 HGTV "Offbeat America" Features Michael's
home and collection in Albuquerque
CNBC News with Brian Williams,
Choose Life License Plate Debate
in Florida featuring Michael C. Wiener
As seen on two episodes of the TV show "Real Stories of The Highway Patrol"
Trivia: Michael Wiener acted in two episodes of the Real Stories of the Highway Patrol. What did he play?
A. A New Mexico State Police Officer
B. A Doctor
C. A Bank Teller
D. A Criminal
Watch the two following videos and find out for yourself.
Filmed on location in Lordsburg, NM
Filmed on location in Espanola, NM
Michael C. Wiener is considered by many to be America's foremost authority in the field of automobile license plates and motor vehicle licensing systems.
As a reference source for motor vehicle departments, auto clubs, federal, state and local law enforcement agencies, and television and motion picture production, Michael has an extensive collection consisting of over 100,000 license plates. Michael is a 50-year member of the Automobile License Plate Collectors Association and has served numerous terms as ALPCA Director and Vice-President and twice was elected international ALPCA President.
…more info / Michael's Bio… Go to Michael C. Wiener's personal website. michaelcwiener.com
License Plate Collections Appraised FREE!!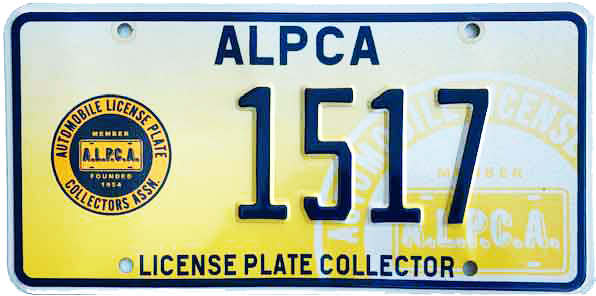 ALPCA Member #1517 Since 1973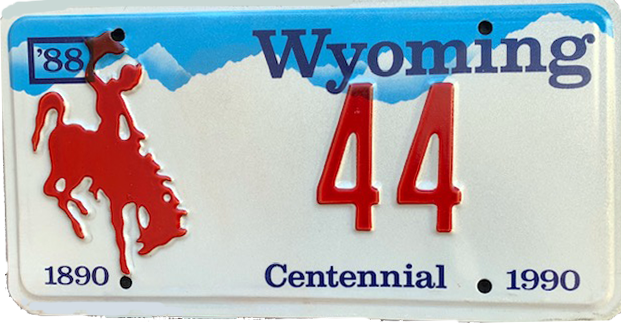 Wyoming License Plate Society (WLPS) Member #44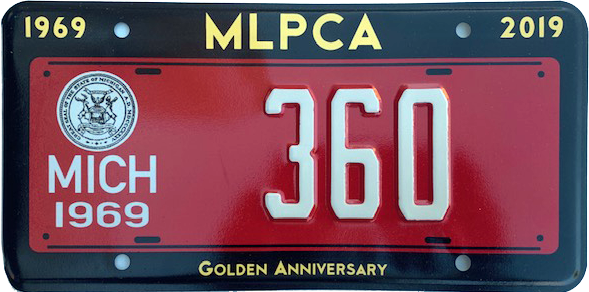 License plate collectors thankful for a place to gather during Adams County show
9/18/2020
Looking For Our World Famous License Plate Plastic Sleeves